Mr. Rajesh Iyer(45), a businessman proudly proclaims that his investments for retirement comprises of 25 traditional insurance policies each maturing every year from his age of 61 till 85 years, thereby providing his sufficient income for his retirement. Mrs. Shweta Rao(36), a school teacher has invested Rs 3 lakh in a 8 year fixed deposit scheme recently, offering 9% interest as she was enthused by the idea of the FD amount doubling after 8 years which can be used for her only son's college education. While Mr. Aman Sood (29), a software professional has been investing a large part of his savings in stocks every month since last year as he intends to raise a huge corpus quickly in the next 2 years to buy his own apartment.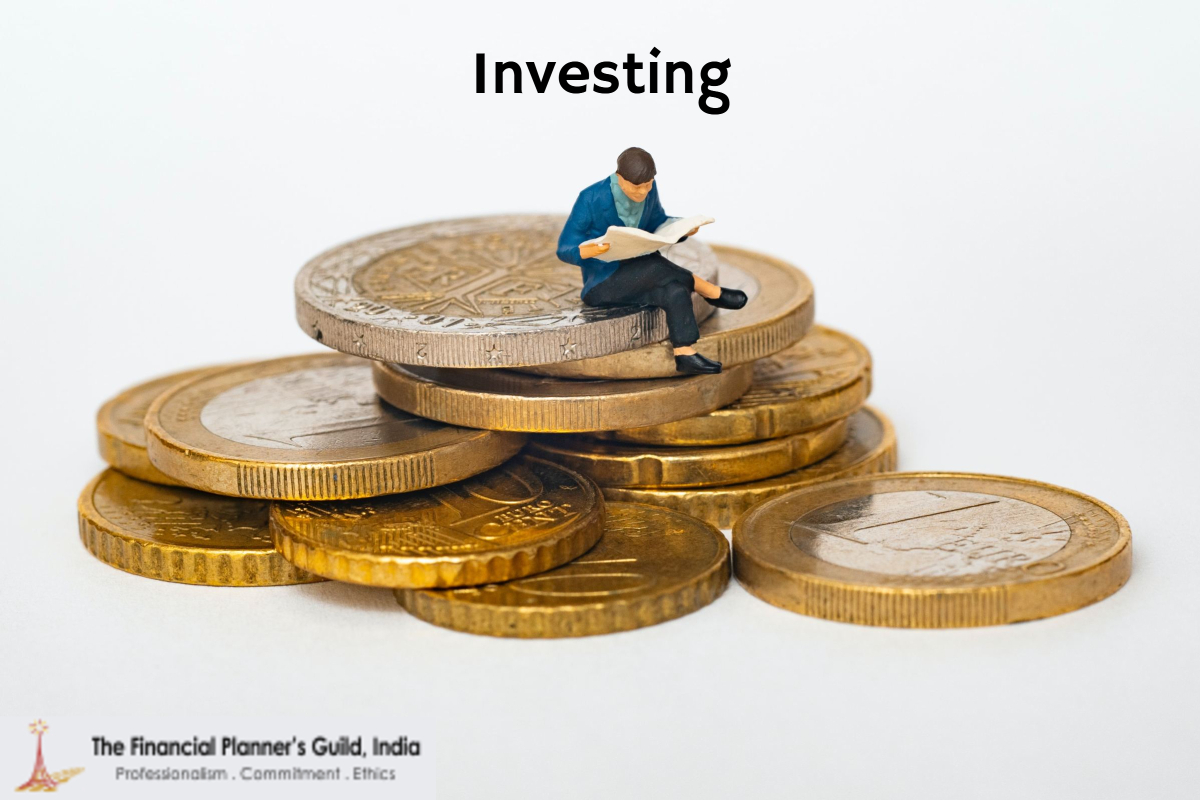 What's good about the above mentioned people is that they have a specific goal and they have started investing for the same but the drawback is that the right investment vehicles have not been selected for their goals. While it's important to set goals in the first place, it's equally important to estimate the time frame in order to establish the year when you would like to achieve your goal/s. For example, buying a house is a goal but buying a house after 3 years is a specific goal. So once your time frame is established the next critical factor is selecting the right asset for investing. Given below are a few guidelines which can help you invest prudently to achieve your goals.
Short term goals: Short term period can range from 1 month to upto 3 years. Usually the short term goals can be buying a car or house, going on a foreign vacation, house repairs, etc. When you are sure about these short term goals, it's better to invest in safe instruments such as fixed deposits and debt mutual funds for lump-sum investments. For monthly investments too debt mutual funds or bank recurring deposits can be better. If you happen to fall in the 30% tax bracket then debt mutual funds will be most ideal as you can take advantage of lower taxation and indexation benefits available in these funds. Stocks and equity mutual funds can be avoided due to their volatile nature in the short term. Stock trading is a highly skilled activity which requires time and regular study. It is not uncommon for most people to buy stocks with the intention to earn very high returns in the short term which can result in loss on your investment.
Medium term goals: Here we are talking about goals ranging from more than 3 year to 7 years.
Some of the above mentioned goals can also fall in this category. For people in the lower tax slabs and looking for highest safety can go with fixed deposits while those in higher tax brackets should invest in long duration debt funds and balanced mutual funds with 70% allocation to debt funds and 30% in balanced mutual funds. Debt funds can comprise of dynamic bond and income opportunities category including fixed maturity plans (FMP). Presently even income and Gilt funds, under the debt funds category offer good investment opportunities since interest rates are expected to fall, which will benefit these funds. But one must understand these funds well before investing as one will need to exit these long duration funds when interest rates bottom out.
Long term goals: Having a time horizon of more than 7 -10 years can be categorized as long term goal. Ideally goals such as children's education, retirement, etc are long term goals and therefore one should add equity in one's portfolio as equity has been the best performing asset over the long term. Rather than buying investment oriented insurance plans for long term goals one can create a diversified portfolio of PPF, stocks and equity mutual funds. Don't forget to add 5-10% of gold in your portfolio as it is a very good hedge against inflation. Systematic investment plans in equity mutual funds will enable you to create a good corpus and the compounding factor will come in play in your portfolio. If you don't have the knowledge to pick stocks then stick with good performing equity mutual funds. For those in the higher income brackets and with huge surpluses, property can also be a good option. Seek expert opinion of a real estate consultant before you finalise the property.
By categorizing your goals as per time horizon you can avoid any nasty surprises related to your investments.