FPGI had organized Regional meet for its members on January 16'2015 at Mumbai and New Delhi.
Guest speakers were invited to share knowledge on topics ranging from Cross border Investments to Philanthropy, from personal credit ratings to succession planning for business persons. Below is the round up of both the sessions.
We are grateful to DSP Blackrock and Mr.Ajit Menon and his team for supporting our endeavours at FPGI, time and again. We are also thankful to ICICI Prudential AMC team to support our event in New Delhi.
Roundup- FPGI Regional Meet, Mumbai
16 January, 2015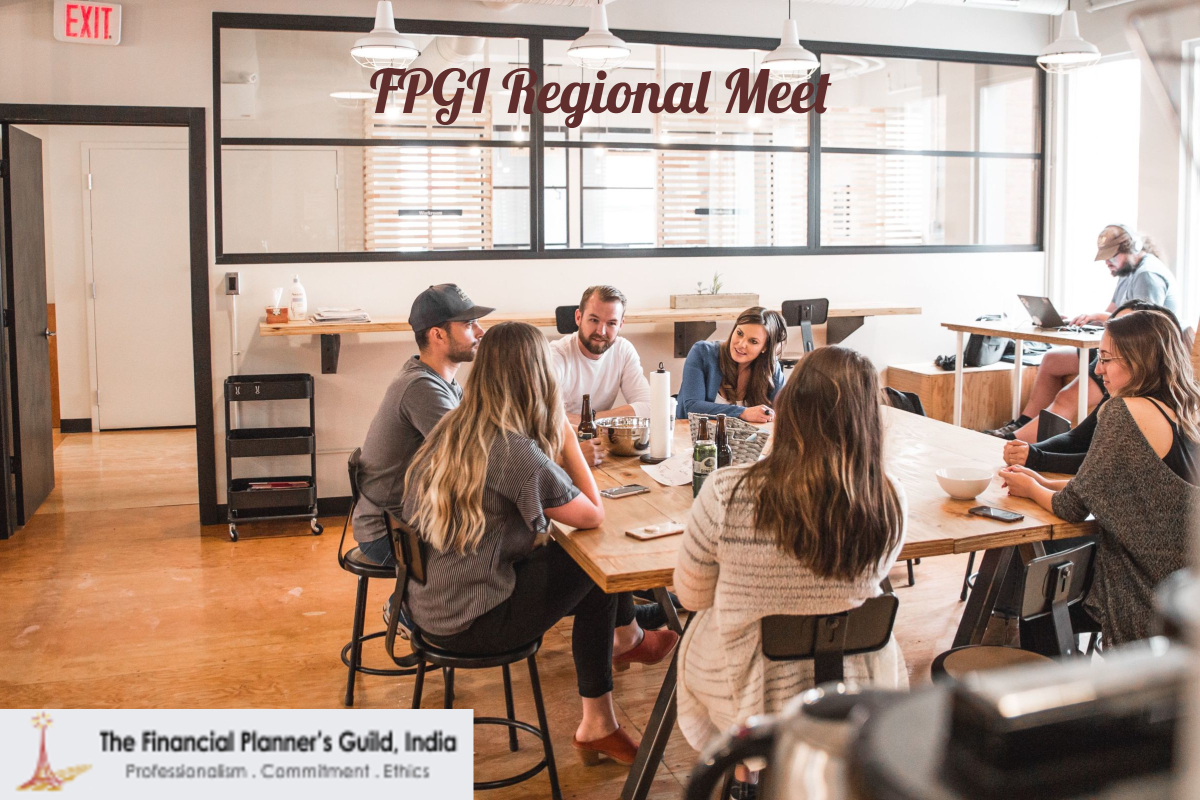 It was a bright Friday morning when we gathered together at the offices of DSP Blackrock at Andheri in Mumbai, excited about learning new things, meeting old friends and making some new ones. We had a list of some very interesting topics for the day with both guest speakers as well as our members sharing their ideas.
The first session was by Mr.Devang Shah Founder of Right Returns. He is a Certified Financial Planner from both USA and India. He is one of the few people in India who have experience in cross border planning practice. We got some insights into the challenges and opportunities in the area of cross border planning as he shared his experiences in dealing with this area of practice. This area was of great interest to all of us as our world is getting smaller by the day. We are having more global citizens who require specialized planning and investment strategies to take care of their movements across countries with varying rules and regulations.
We also had a lively discussion on the current issues with US based NRI's and their investments in India in light of the FATCA regulations which have recently come into play. Amongst the issues discussed were the eligibility of US based NRIs to invest in Indian mutual funds and the impact of FATCA and the PFIC nature of MF as considered by the IRS in the US.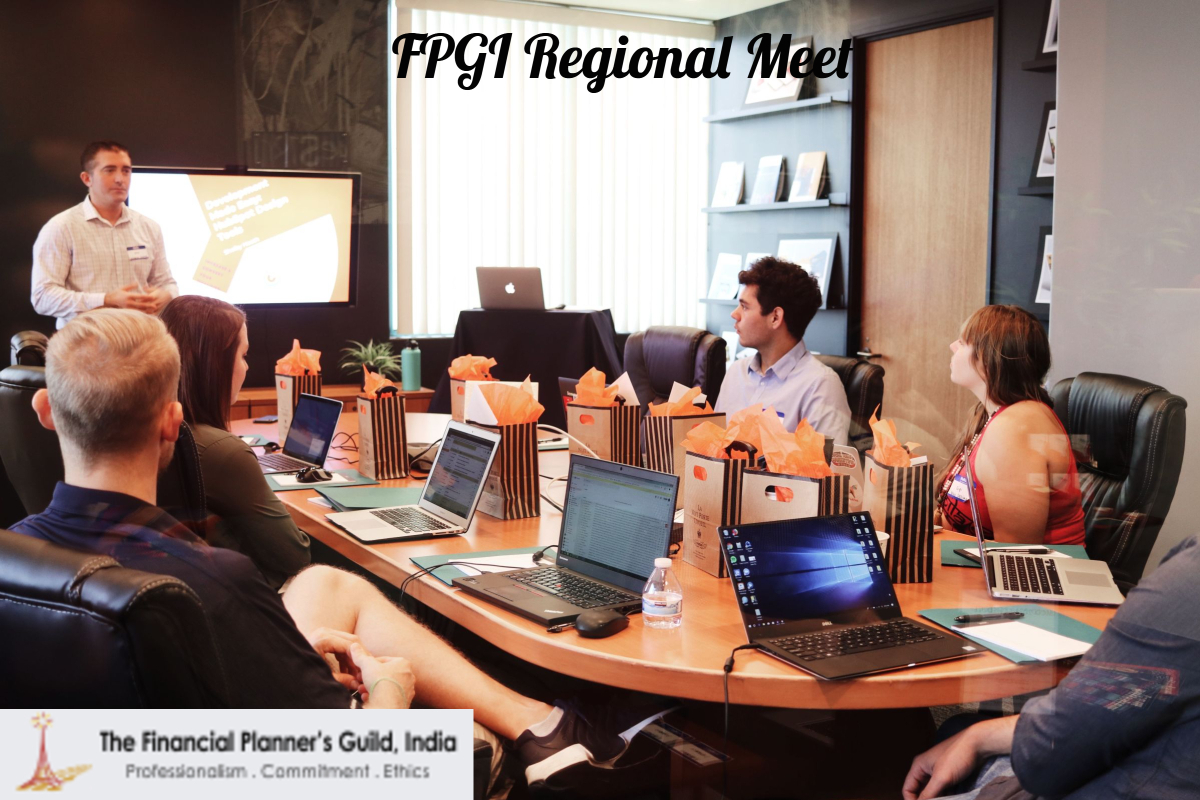 The next session was a detailed discussion of compliance requirements with respect to the SEBI Investment Advisor Regulations, 2013. We had Mrs.Dipti Mehta, Partner, Mehta & Mehta Company Secretaries, to enlighten us on the topic. She gave us a detailed view on maintaining the compliance and audit requirements under the Regulations. There were several clauses which required more clarity. Since no clarity is yet forthcoming on those clauses, how is that we need to handle them within the requirements of the law. Impeccable record keeping was amongst the other things discussed.
After a sumptuous lunch we resumed our sessions on a refreshingly different note. Our newest member and probably the youngest too- Siddharth Sthalekar presented to us his journey of finding his calling in life, his journey of beginning his firm Sacred Capital. The story of his life from the dreams of a freshly minted IIM Graduate to heading a department in one of the leading broking houses to a becoming Sevak at Gandhi Ashram and back into the realm of finance was indeed very interesting. His story is a live example of life planning that we desire to help our clients into.
Next Mr.Yogin Sabnis, Managing Director, VSK Financial Services Pvt Ltd and a member of FPGI guided us through the nuances of becoming an exceptional planner. He discussed about five areas in which a planner/ adviser needs to focus in the quest to become an exceptional planner – Curiosity & active listening being two of them! He used the mind map technique to bring across the ideas which indeed was exceptional!
We had Ms.Aparna Ramchandra, Founder of rectifycredit.com to tell us about personal credit ratings. It was an interesting session where we got to know details of how credit ratings can supplement financial planning in terms of planning for debt and managing it. Several real life examples shared gave us insights into the various kinds of problems that clients may face and how to deal with it.
In the last session we had Mr.Suresh Sadagopan, Founder Ladder7 Advisories and President, FPGI discuss the various activities scheduled for the year. The most important activity that we started working on is the Financial Planning Month scheduled for April 2015. We discussed on several other ongoing activities at FPGI which aim towards creating awareness about financial planning among the masses and how we can improve the reach and engagement level with our audiences.
Towards the close we had the opportunity to hear Mr.Ajit Menon who shared with us the global trends in investments as published by Blackrock investment Managers. These trends give us an idea about how moneys in personal finance are going to move and what kind of product lines will come up and sustain in the future.
Roundup- FPGI Regional Meet, New Delhi
16 January, 2015
Unlike Mumbai it was quite chilling and foggy in New Delhi. Event was scheduled at ICICI Prudential AMC training room. Due to low visibility on Roads because of dense fog, event was expected to start late. But everything went against the expectation as not only FPGI members, but also the guest speakers reached venue on time. Presuming the weather conditions, FPGI Outstation members had arrived New Delhi one night earlier and were the first to reach the venue.
We started the day with topic "What after death?" No it was not related to reincarnation or ghost story but was about succession planning. Our guest speaker was Mr. Tariq Aboobaker, Managing Director, Amicorp trustees (India) Pvt. Ltd, who took us through this difficult subject and explains concept of WILL, trust and how these can be used in case of succession planning for business persons. He shared few real life experiences where he had created corporate structure and a trust to manage the estate planning issues of a proprietorship business.
During Tariq's presentation our second speaker Mr. Himanshu Rath who runs an NGO for old people joined us. Himanshu has his own different experiences on the estate planning issues, which he shared with all of us. We witnessed a healthy and thought provoking discussion between Himanshu and Tariq.
After Tariq's presentation and a small break, Himanshu took over with the topic "Philanthropy". Mr. Himanshu Rath runs a not for profit NGO naming "Age well Foundation "which works for the welfare and empowerment of older persons. He explained how nowadays social responsibility is not limited to tax benefits only. Philanthropy is a means to position oneself in a better manner. Many corporates and individuals use it to increase long term recall value, recognition and social stature, taking examples of Birla Temple, Being Human etc. According to him philanthropy is an integral part of effective financial planning which provide returns beyond monetary terms.
HImanshu also walk us through various parameters to identify the right avenue to support like third party impact assessment report, reporting and documentation etc. Overall it was quite emotional, effective and informative session.
Later on after lunch we had session of Mr. Amit Chopra on NRI Taxation and Repatriation. Amit Chopra is a Chartered accountant having 25 years of experience. He specializes in international taxation including structuring of inbound/outbound investments from India, Non Resident taxation and FEMA. He discussed topics like repatriation, double taxation avoidance agreement and issues pertaining to FEMA and Income tax. The definition of NRI is different in the Income Tax Act and FEMA , so to provide right guidance to NRIs on taxation matters one needs to know about both these acts.
The fourth and last presentation was scheduled for Branch manager of DSP Blackrock Jaipur Branch, who had attended last year's FPA Convention. But due to some reasons he could not make it. So Hemant Beniwal then ran a recorded presentation on "Quantifying Advisor's Alpha" by Brian J Scott, from Vanguard Investments Strategy Group. Brian's presentation is on quantifying the qualitative features while serving the financial planning clients. He's of the view that even though trust and relationship with advisors matters most to the clients but still the performance of advisors gets judged on traditional parameters like beating market returns or generating alpha. Other services like timely rebalancing asset allocation, cost effective implementation, behavioral coaching etc. gets ignored due to non-availability of any quantitative parameter. Vanguard has tried to develop a system for their advisors where they can quantify these kinds of services. Hope we in India can work on such things soon.
In the end Jitendra Solanki briefed us on the Financial Planning Month, scheduled for April 2015.
It was a truly enriching day with sessions of varied hues at both the locations (Mumbai and New Delhi). We look forward to making this an annual feature with richer content and engagements for our members.