Ashish , a chubby 6 year old toddler has mastered the art of blackmailing very early in life. He gets away with his demands very easily lest if his demands are not conceded, he would lie down on the floor or shriek so loudly that it might cause embarrassment to his parents. Ashish's parents, Ashutosh (35) and Smita (32) are a working couple and they have employed a full time maid to look after Ashish and to do the other chores. Since the couple is not able to spend enough time with Ashish, they give in to his demands and spend lavishly in buying him toys, gifts, etc.
A 6 year old kid is today exposed to a lot of information and outside world than most of us would have at his age, a couple of decades back. By succumbing to a child's demands parents try to find the easy way out and buy peace at a price. It has been observed that most kids don't want to walk, even a short distance and prefer either the auto rickshaw or cab. Why blame them? We as parents are responsible to a large extent for most of the problems related to our kids. Have we ever tried to explain our kids in a language which they can understand on how we earn our livelihood? Have we tried to explain to them on how the concept of saving and expenses work? One need not be a financial guru for teaching basic financial concepts to our kids. I will share with you a few tips which we can use to train our kids on the virtues of saving.
Save first and then buy: It's very natural for parents to buy some toys for their kids when they are small. But the problem occurs when the child receives more than what he needs. In case your child demands a particular gift, you can convey in a subtle manner "he needs to earn that toy, like how you earn your income". If the toy costs Rs. 200, then put a tag of Rs. 200 on the piggy bank and tell your child that for every chore that he does or helps u , you will pay him say Rs 5 or Rs. 10 and he can deposit the same in that piggy bank. Keep a small diary (for kids >7) and note down the amount which is deposited.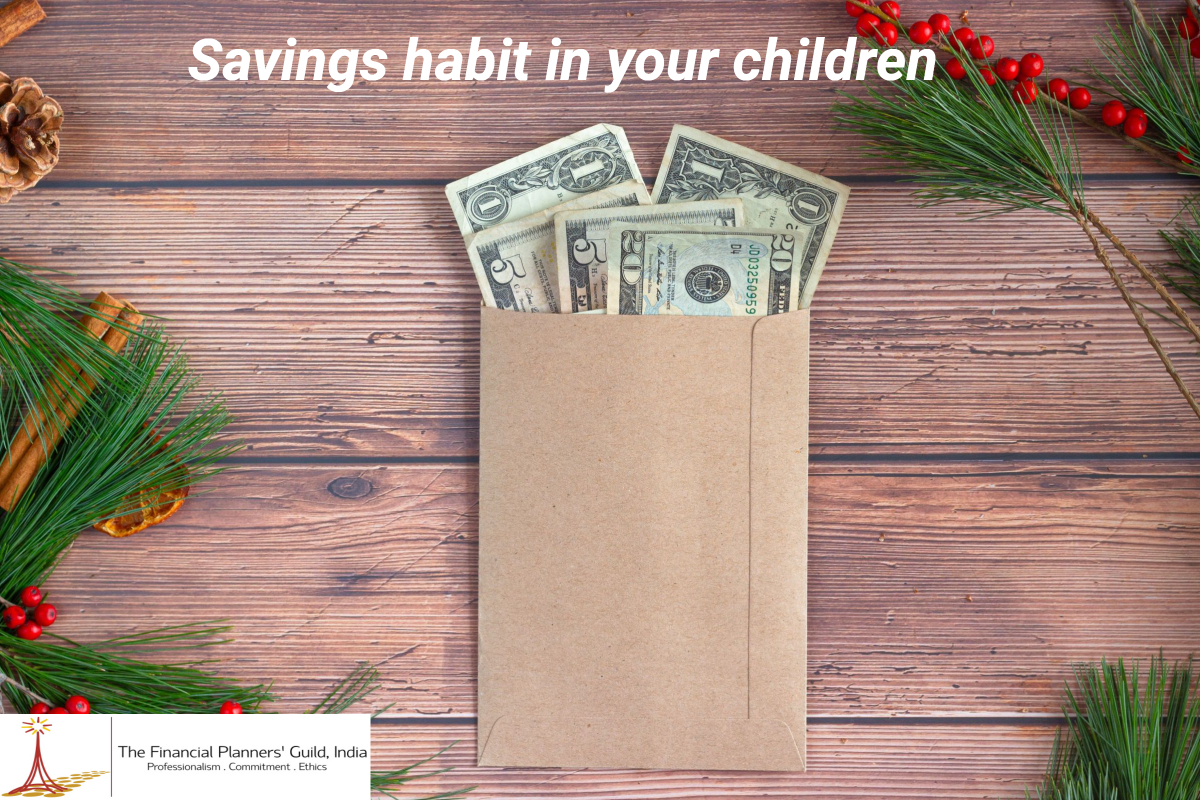 The chores can be very simple such as cleaning the kids drawer, keeping his toys in proper place, helping you get a glass of water to drink etc. Try to relate the work that you do and how you earn your income. Once the piggy bank gets the required amount you can help your kid buy that toy with the amount that has been saved. In case you are planning in advance for a small birthday party, then you can maintain a larger piggy bank so your child understands that his birthday will cost more money and he needs to save more for it. Likewise you can create a few piggy banks of different sizes and put a tag on it for eg, school stationery, Picnic, Toy, etc which will help create the significance of allocation and budgeting. Initially the child will take it playfully but slowly the concept of saving and budgeting will get registered after some time.
Reward your child: Once your child starts following the savings game on a regular basis, reward him with an ice-cream or his favorite chocolate the moment he is able to save enough for the earmarked goal. Show him how happy you all are to see that your kid has achieved a particular goal. At that moment try to relate your purchases like how you saved to buy your television or your house and the feelings that you went through when you were able to achieve them.
Parents should not wait for an occasion to inculcate savings habits lest that day might never come or it will be too late for children to listen to the virtues of saving. Values and good habits instilled at an early age will go a long way in ensuring that your kid will be able to manage his financial life well when he finally starts earning in later years.