A chance meeting of my school pal, Robert during our first school reunion last year revived memories of our good old days at school. On hearing that I was in the financial planning profession, Robert's joy turned to despair and his mood seemed to indicate that he wanted to shift the topic from our profession to that of family and our school days. On probing and cajoling, Robert spilled the beans on his bitter experience that he had with a so called financial planner. Robert narrated that he had come across an investment advisor who had put up a stall outside his office premises, soliciting his products and services.
His visiting card stated that he was a financial consultant and planner with no mention of any certification. Robert was drawn into trusting him by his sweet words and examples of how he had helped his clients earn a great deal of money in the stock market. Robert fell for the investment consultant's offer of zero fees and went about implementing the advice given by him. Soon my friend found that he had invested in 2 ULIP policies which promised him great returns after 10 years and also opened a demat and trading account where he invested a couple of lakhs on his recommendation.
The daily trading calls made Robert loose his sleep and soon within a few months time he found that his portfolio value had reduced by 20%. An emergency hospitalization of his uninsurable aged father made him realize that he had never maintained nor was advised to keep an emergency fund. The result was a forced withdrawal from his stock investments and that too at a loss. The arrangement which was supposed to provide peace of mind had actually brought him more misery than when he did not have any financial advisor. I could not do anything but empathise with my friend who had been misled totally by someone who pretended to be a financial planner but was actually a product seller.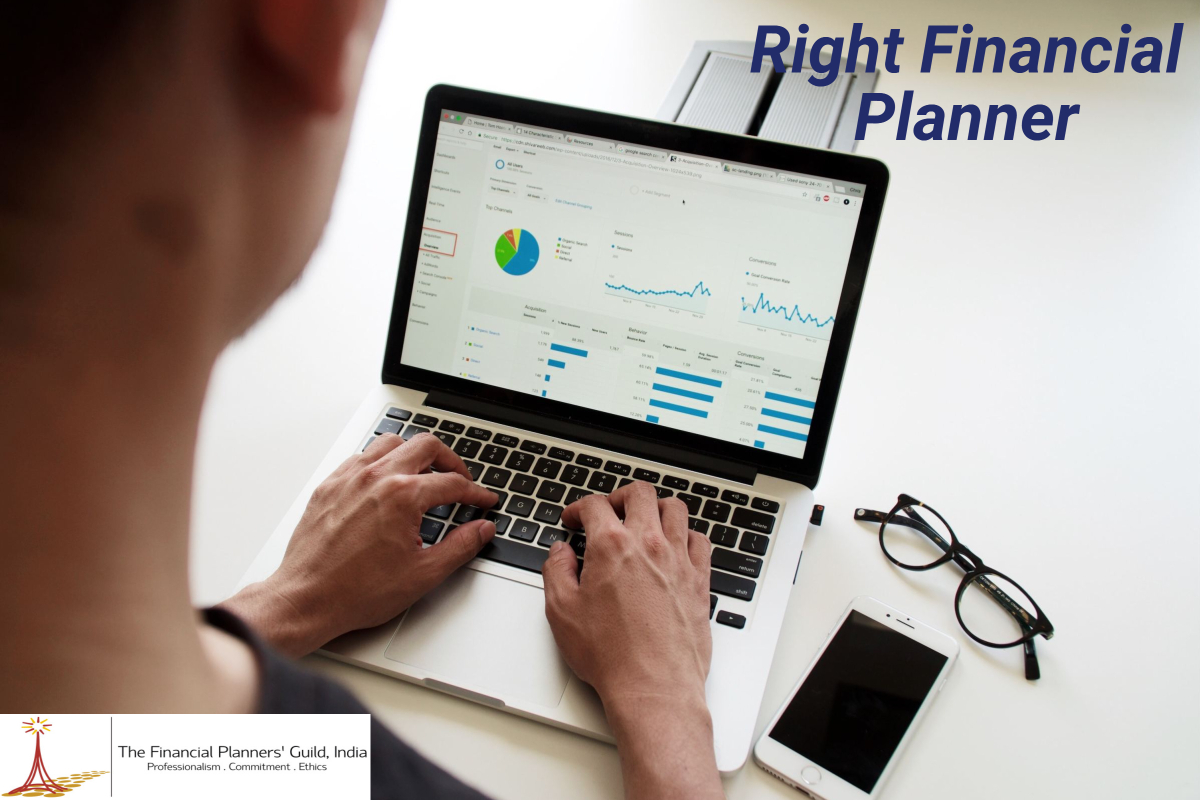 I am sure this is a common story with thousands of fellow investors who are not able to get the right person for advising them on their financial present and future and end up buying or investing in products which they do not want. Today we all are hard pressed for time but it's high time that we realize that to earn money it takes time, then why don't we give time to select the right person to deal with our financial lives. If the above story has got you thinking then read further for a few guidelines that you can follow in your pursuit to find the right financial advisor or planner.
1. Certification: Is the prospective financial advisor certified by a competent body. For example is he a certified financial planner or CFP, duly certified by Financial Planning Standards' Board (FPSB).

2. Mode of compensation: Is the planner charging you a fee for his services or he is being compensated in terms of commissions earned from the products that he would sell you. Would you be comfortable going to a doctor who does not charge fees for advice but dispenses all kinds of medicines required by the patient for which he/ she is charged. Professional planners charge a fixed or variable fee depending on their services and are transparent in terms of their fees or commissions earned if any.

3. Process Followed: Most good planners follow a systematic process of gathering all relevant information from the client before analyzing and providing advice. A structured data gathering process follows which also includes finding out the client's knowledge on the financial products and biases if any. Financial goals are also drawn involving the spouse, after a detailed discussion and incorporating all their fears, anxieties and desires.  Never trust someone who promises to provide a quick fix solution to all your financial needs without analyzing your financial situation.

4. Speak to clients who are served by the planner:  It's always better to take an opinion from the planners existing clients whose name/s can be provided by the planner after prior permission from that client. A good and sincere planner would be more than willing to provide referrals.
The above guidelines need to be followed if you are serious and concerned about your money. The time invested initially in finding the right person for your financial planning needs will hold you in good stead as such relationships lasts a lifetime. Also remember to be realistic in your expectations from your planner. Don't expect results overnight as you would have to be equally cooperative and serious about the recommendations provided.