How irritating and annoying is this for someone who is earning a decent salary, working with one of the best employers of the world and that too at a senior level, to see his loan application get rejected. Unbelievable!! Isn't it?? But it actually happened with one of my good friends. The reason quoted by the bank is Bad Credit score. Yes, these days besides looking at the income part, loaner always refers to the credit score of the applicant before passing on any loan application.
Let's look at what exactly is the credit score and how one can keep a check on it.
What is Credit score?
An individual's Credit Score provides a lender with an indication of the "probability of default" by the individual based on their credit history. The Score tells a lender how likely you are, to pay back a loan (should the lender choose to sanction your loan) based on your past pattern of credit usage and loan repayment behavior. This Credit score is maintained by CIBIL (Credit information bureau India Limited). This score is also called as CIBIL Transunion Score and is a 3 digit numeric summary of your credit history. This score is in the range of 300-900. Closer you are to 900 more likely is your chance to get the loan approved.
Factors effecting Credit score and how it can be improved.
One should have a clear understanding onto the factors affecting one's credit score, so that he does not make mistake unknowingly for which he has to repent later on.
1. Loan Repayments /defaults history :
This is the most important among all the factors to leave an impact on your credit score. If ever you have made any default in paying EMIs on any of your credit facility like personal loan, car Loan, home loan etc. your credit score is bound to be negatively affected. Even if you are in a habit of paying minimum balance and revolving the remaining balance on your credit card to save yourself from late payment charges then also your credit score will be affected, as it indicates that you are having trouble servicing your existing obligations.
Solution to this could be to pay your EMIs on time. Never use credit card to such an extent that you are not able to repay it in full. Better to put reminders on your phone, mail which reminds you of the due date. Also it is advisable to issue the payment cheque 4-5 days in advance so that it gets credited on time to the loan/Credit card a/c.
2. High utilization of credit limit:
Be in limit while using your credit limits. Keep your balances low. High utilization of credit limit is viewed as high burden on your repayment capacity and thus puts a negative impact on your credit score.
If your credit limit is Rs 1 lakh then don't use it to the extent of Rs 90,000. You may use it in emergencies but don't make it a regular feature. If at all you are in emergency then better to divide the usage in 2 cards (if you have).
 3. Higher percentage of unsecured credit:
Personal loans and credit cards come under the category of unsecured loans, as you don't have to give collateral against these loans. That's why these are among the most expensive loans. Being expensive, it requires more outflow in terms of repayment, thus high percentage of these loans in your loan portfolio history puts negative effect on your credit score.
Better to keep a healthy mix of all types of credits like car loan, home loan, personal loans etc. and use judiciously.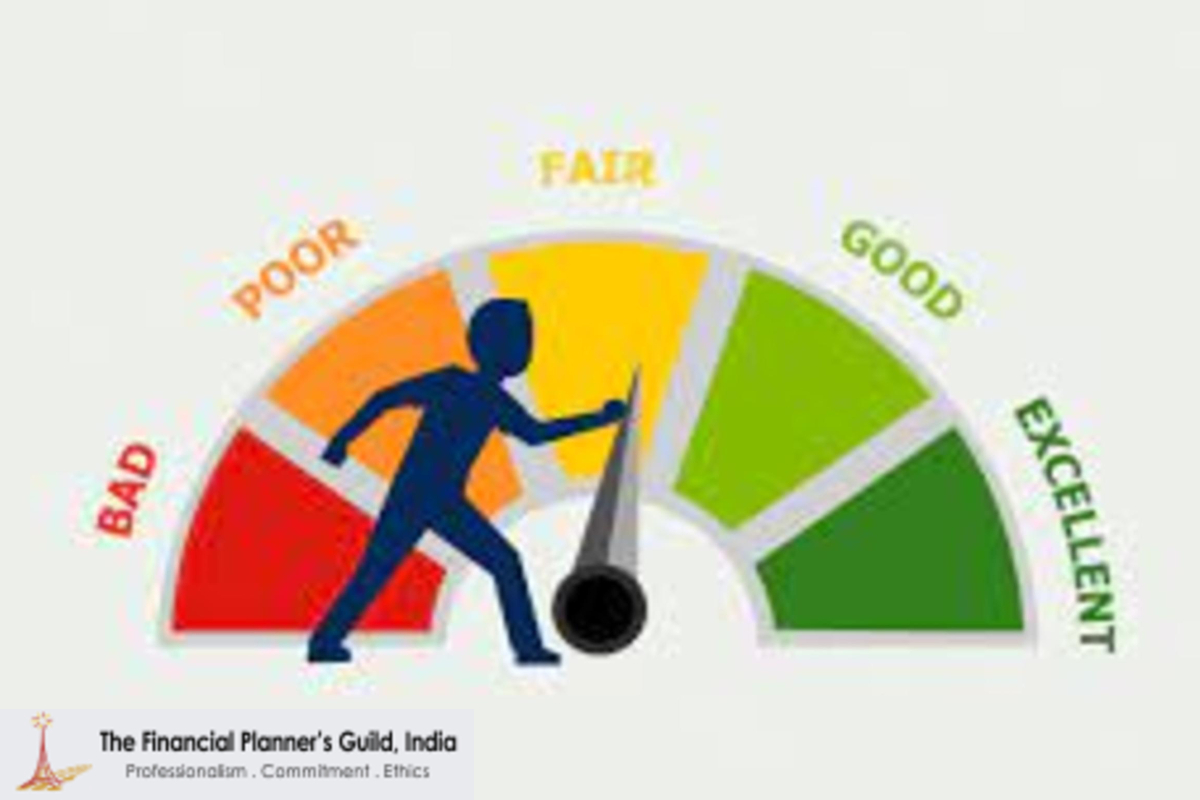 4. Don't be credit hungry :

The number of enquiries you have made for loans which also includes the request by you to  increase your credit card limit is viewed as you are in badly need of loan. Even if you are using some of the credit facilities a lender is likely to view your application with caution. This credit hungry behavior indicates that your debt burden has or is likely to increase and will put pressure on your repayment capacity going forward.
So don't play with your credit score with saying yes to all preapproved loans, applying for all lifetime free credit cards, taking personal loans to give down payment for house along with taking home loan etc.
 5. Don't cancel your credit cards:
While using more of credit card is viewed negatively by CIBIL, having more cards also viewed as more liquidity available. Though you should not apply for more cards, but if you have many then you may consider cancelling few and keeping few. But do keep in mind the point no. 2 above, while using the same.
 6. Help with wisdom :
Many times it has been seen that to help a friend or relative we are in a habit to give guarantee or become a joint applicant to the loan application. But in future, do it with caution, as any default made by the actual user will put negative impact on your credit score also. In co-signed or jointly held accounts, you are held equally liable for missed payments.
Wherever giving guarantees are to be avoided, please be cautious there on handing over your financial documents to anyone. As in many bank frauds it has been seen that documents gets misused and signature gets forged. Better do the self-attestation and write the purpose of handing over the documents on the copies itself like "for applying of new mobile SIM", or "for applying insurance policy" etc.
 7.  Review your credit history timely.
Keep abreast with your credit score. Make it a habit of applying for your credit score every half year, so you should take necessary action wherever required.
The above mentioned points are important to improve your credit score, but please note that every loan provider have their own process of sanctioning the loan. This credit score is just referred to view the credit history of the applicant. Ultimate decision remains with the loan provider only.