Human psychology connects with SALE / OFFERS as cheap/ bargain buy and so we go bargain hunting and most of the times end up spending more than we had budgeted. As shoppers we all love this idea and so do the retailers be it Raymond, Nike, Dominos, Titan etc., a win-win situation for both and the retailers do it so effectively to make it irresistible. Now it's a part of life, year on year, where we wait for it and plan our purchases accordingly.
 Some reasons why we probably do so are:
Bargain buying satisfies the ego
The purchase can be put to instant use – Immediate gratification
Feel & look of the products – tangible
 However, when it comes to equity investing during a severe market fall, which presents a discount sale like situation in particular, the phycology is absolutely different. Probably because the product is intangible, with no look & feel and whether it is a bargain buy or otherwise is determined long after the decision has been taken, i.e. delayed gratification.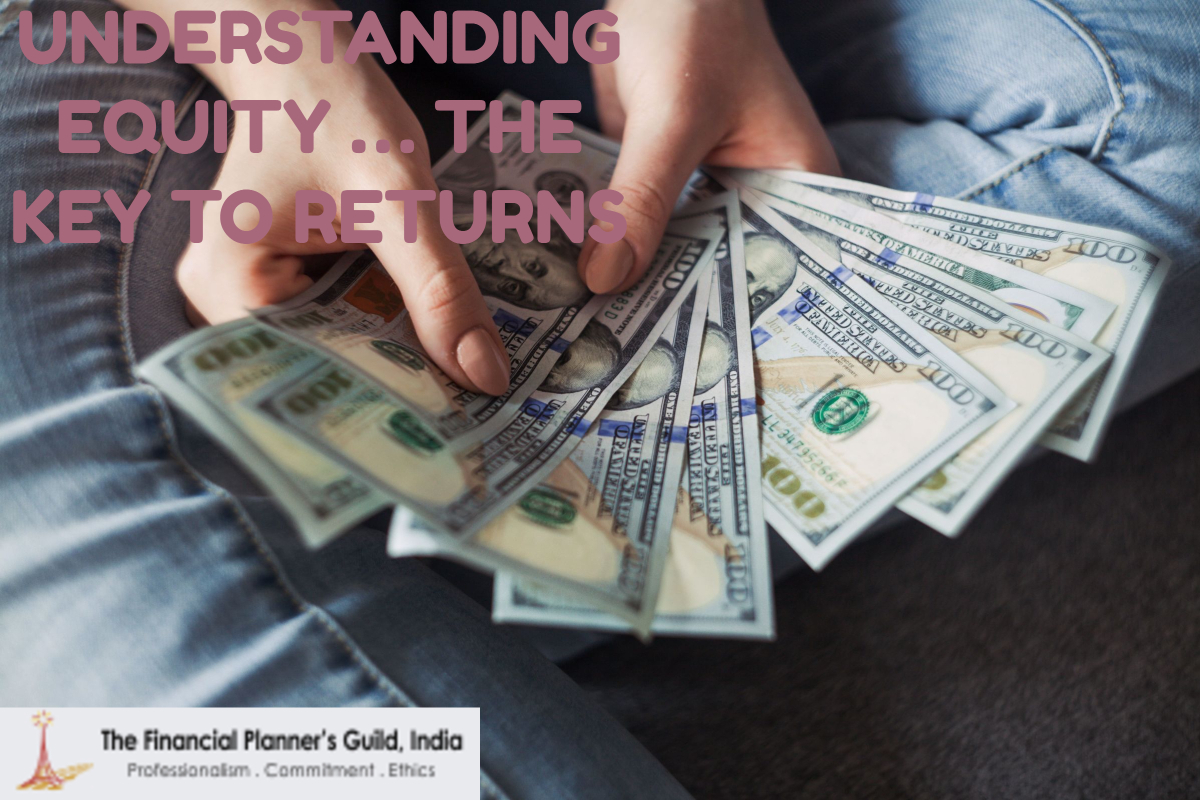 A recent study gave some alarming figures. Investors flock to invest in equity/ mutual funds when the equity markets are bullish, media flashes all positives about the future of stocks and that amounts to a shocking 93% of the money invested. The Balance (ONLY) 7% of the money came in the not so good market i.e. during the discount sale. Actually what plays out with the investor psychology are:-
Fear- assuming that the down trend shall continue for eternity
GREED, to buy when the prices are high in order, not to miss the bus or be left out.
Herd mentality also plays a big role in the decision making process.
Infosys Technologies is a great stock, most of us will agree. However over the years most investors have added one in his portfolio at astronomical valuations, with a very few takers when it was offered at discounted prices. Even the Initial Public Offering (IPO) of Infosys was just about subscribed.
 The Bombay Stock Exchange (BSE) 30 share Index (Sensex) was established in 1980, since then there have been many events when heavy discounts were on offer:
2nd August 1990 -Iraq invades Kuwait
1992 – The Harshad Mehta Scam
May 1998 – Pokharan Blast & the developed world decided to ban India & so nobody did business with us
15th March 2000 – The internet bubble burst
11th September 2001 – the WTC attack
Jan 2008 – the sub prime crisis
15th September 2008 – Lehman bros file for bankruptcy
2011 the year of high inflation, depreciation of the rupee, Eurozone issues, high oil & other commodity prices etc
 These were the periods when many investors lost money heavily, since they panicked and sold their holdings due to sheer impatience and lack of understanding. The BSE Sensex has delivered 150 times or 17% p.a over its journey from 100 in 1980 to 15000 odd today.
 There are good number of such examples even from the Mutual Fund industry, for example, HDFC Equity fund started its journey on 01/01/1995 at Rs 10/- & today stands tall at Rs 200/- plus with an return of 19% p.a or 20 times in 17 years.
 Richard Thaler a reputed behaviour economist has studied that the more one looks into his portfolio the lower his returns, since one tends to adjust what's lagging with the one which is hot. Still some Investment Banks provide / hammer clients with mobile based updation on a day to day basis to keep them informed of the valuation of their long term investments, poor investors.
 Investors who do not fall prey to such short term events and invest additional money during the abovesaid difficult times for the economy or stay away when the markets are very bullish earn much more returns than the above mentioned 17% or 19%.
 To conclude, investors must walk the path focussed on their goals & see that they don't fall prey to such ideas midway and get offtrack.
 Some golden rules:
Equity as an asset class (whether direct equity or through mutual funds) beats inflation by a margin, provided one masters fear and greed.
Equities are for long term goals, so review it at regular intervals of say 6 months or a year only. Patience pays.
Investing directly into equity is advisable only if one understands the same & has the stomach to digest the volatility or else outsource it to a mutual fund.
Lastly as Warren Buffet says "I am greedy when others fear & I fear when others are greedy", don't fall prey to herd mentality.
Happy investing.