There are more tenants than the landlords. And if you have had an experience of living on rent, the itch must have occurred. You must have you had an exchange of words with your landlord over maintenance, or some other issue. That is the very reason people are always on the lookout for a new roof, even though they are financially not prepared. Through this article we will help you take the measures before finalizing a flat or a house on rent for yourself.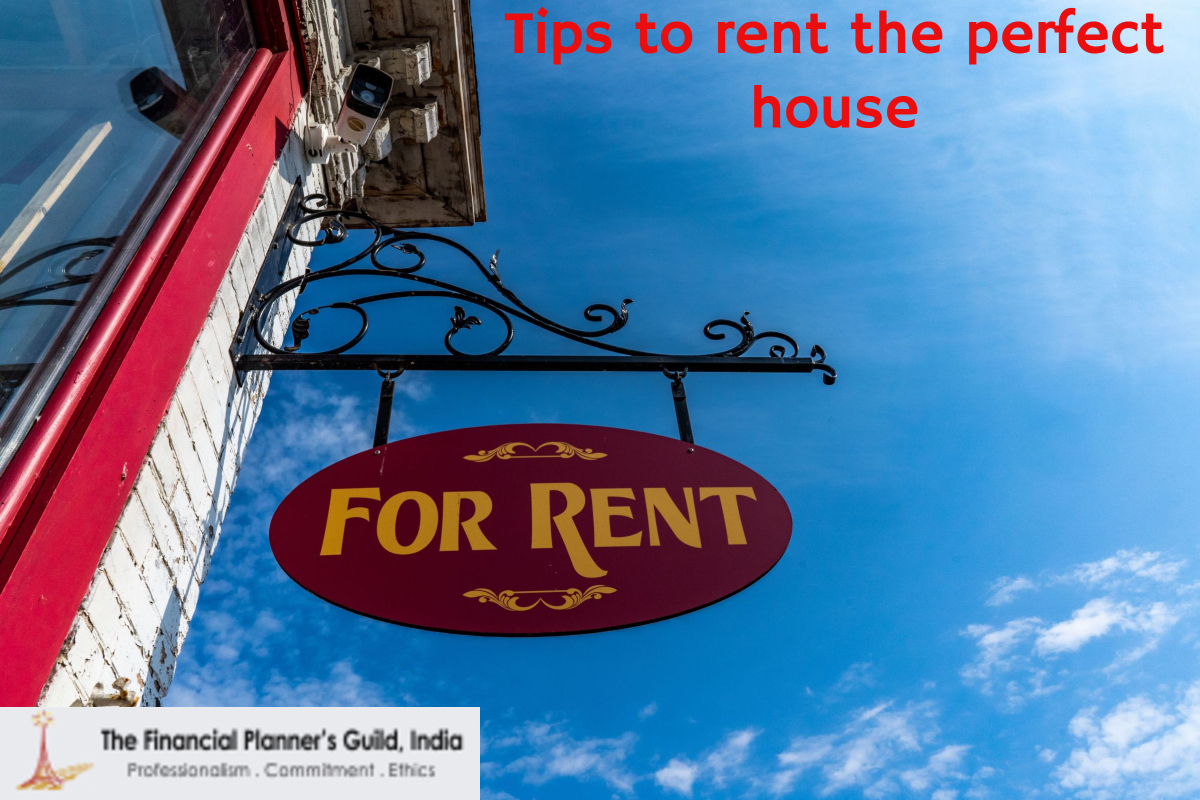 Finding a house is a herculean task and we are trying to share some fundamentals, which will help you while searching for an accommodation on rent. I have only once stayed in a rented house, when I got an assignment with a mutual fund house outside my home town. So I am sharing my practical experience which you probably can relate to.
How to rent a house
Tip 1 – Make budget & stick to it: Every extra facility in a house has a cost attached to it. When you search for new premises with an extra balcony or a terrace, it probably would increase the rent. Stick to your budget. Increase in the budget should be justified and need-based.
Tip 2 – Finalize the location: The location is a very important parameter. My friend recently rented a flat in a posh locality and shifted there with his family including aged parents. When I went to his house, aunty complained that the temple is so far away from their home that now they go there only on weekends. Although my friend is paying more than he can afford to live in a posh area, his own family is not happy. Best thing is to draw up a priority list of your locality requirements. Having a grocery store for your daily needs in the neighbourhood would help reduce fuel costs and save you time.
Tip 3 – Know what you actually need: This is an extension of the previous point. The goals that you wish to derive  from the new premises should be realistic. Sit with your family members and come to a conclusion over the requirements. Important things to consider are the distance from the work place, location of the school for the kids and the proximity to the medical facilities.
Tip 4 – Start your search: You may now start the search on your own, through your friend circle, ads in newspapers or a broker or through websites. The last two  media have a cost attached to them and hence should be used when necessary.
Tip 5 – Schedule viewing: Now you will get calls, to view the property. Schedule the sessions. The best looking deals should be viewed first. During the visit stay organized. Take notes, as people tend to forget the details afterwards. Ask a lot of questions. See the condition and supply of utilities. With the main premises, also check the common areas like terrace, parking etc.
Tip 6 – Don't get discouraged or frustrated: Looking for a rented house is a time consuming activity. Do not get frustrated if you are not getting the desired premises. Keep on looking and revisiting your requirement list. The house might not meet all your requirements but go for the one which gets you closest to the entire list. Once you finalize any property, do a double-check on it. Show it to our family and get their approval as they will also spend the equal time at this new house, if not more.
Tip 7 – Sign the agreement: Before you sign, discuss all the payments terms, and payments other than the rent. Ask for a copy of rent agreement and study it. If you are not well-versed with the legal language, take the help of someone who is. Finally, see what is needed before you shift. Apart from the usual repair and painting see if there are major changes required and ask the landlord to facilitate these requirements. After all this, sign the contract and shift with a peaceful mind.