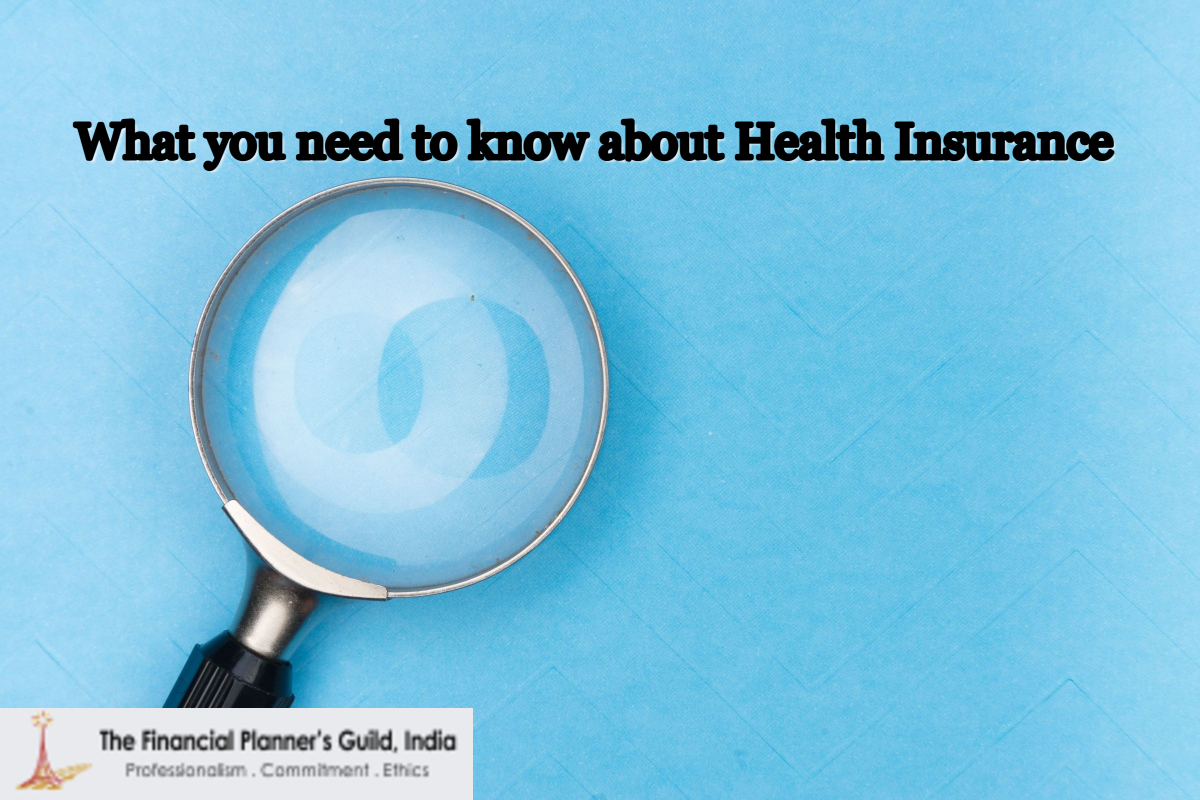 I remember sometime back discussing with one of my friends how road accidents have increased in last few years. He narrated me the story of his friend. His friend was having a health insurance policy for last three years. Somehow he missed renewing this year and was unaware of the grace period available. So he deferred it by 15 days. One day while driving back to home from work he met with a major road accident and was hospitalized. The family had to sell everything including some household items to foot the medical bills.
The incident not only highlights the lack of awareness on health insurance, but also the effect of the same. To understand  about health insurance, one does not require any special knowledge. One just needs to know some basics and the inclination to read & understand the policy & terms before buying any Health Policy.
Family Floater– A family floater is a policy where the sum insured is shared by all policy holders. For Example if X has taken a family floater of Rs. 3.0 lakh for himself, wife and children, then the cover is shared among the entire family. Which means the family, individually and together, would enjoy insurance up to Rs.3.0 lakhs.
But you need to understand the coverage required for each member of your policy before buying a floater. If each member of your family requires a Rs. 3.0 lakh cover then a family floater might not be the right solution, since if one member exhausts the cover then you have to buy a new policy to cover the rest. Also, there are other factors like age restrictions of eldest member and children's and Claim History, which affect a floater. Lastly, difference of premiums between a floater and an individual policy might not be too wide.
Capping: Most GI companies have a capping on the room rent, doctor fees and maximum payment for a particular illness/disease. Sometimes these cappings deny cashless facility, if it exceeds the limits. Check all capping to ensure it matches your preference of hospital you will consider during any emergency.
Grace Period: Not many consumers are aware of this benefit. Every health insurance policy has a grace period of 14-15 days. Which means, you can renew the policy within 15 days from date of renewal, without any break.
Free-Look Period-Although free look period is not available on annual policies, effective from October 1,2010, all health insurance policies with a term of more than three years  have a free look period of 15 days. This means, if you are not satisfied with the policy, you can return it to the company. Life insurance companies issue health insurance of three years and more.
Loading and Co-payment: Companies generally put a loading on your renewal premium if you have taken a claim in the previous year. This is negative especially in a family floater policy because if one member is hospitalized and a claim arises, then all members have to bear the cost. Loading also arises if during medical test, a certain ailment is perceived to be on a higher risk. Some companies now have a policy clause of no-load even if you have a claim. But do not make this a criterion for buying a health insurance.
Co-Payment is a clause where you have to pay a certain percentage of Hospitalization Cost pertaining to a particular treatment. These are applicable especially on senior citizen policies. The co-payment varies from 10-30%.
Reimbursements: There have been many incidents when insured have complaints of companies not reimbursing the full claim amount. This arises because of the difference in the average treatment of the illness from what the hospital have charged you.
Exclusions:  All health insurance policies have certain exclusions (Permanent or few years) for a particular illness. For e.g. cataract is excluded for first two years in any health insurance policy. Read policy wordings to know what is covered in your policy. This is either available through your agent or on the website of the company.
Claim Process:  A company brochure states that you have to intimate the company within 24 hours of hospitalization to avail cashless facility. Any delay will deny you the benefit.
Understand the claim process yourself and make sure your family members are aware too .Keep all your documents in a custody which is easily accessible to your family.
Hospital cash benefit: Apart from treatment of the insured, there are other expenses which raise your bills to the maximum. For example lodging for the attendees, travel & pre-hospital diagnostic test. These expenses are covered under Hospital cash benefit or daily cash benefit, either with the regular policy or as a separate policy.
Hospital network: Companies have a specified hospital network where cashless facility is available. Also, insurers do not reimburse any claim if the hospital does not fall in the category of guidelines laid down by IRDA. Check whether your preferences of hospitals are a part of the network.
It is advisable not to make any one criterion for selecting your health insurance policy. Draw a comparison on parameters like capping on certain Treatment, Waiting period for Specific Illness and Pre-existing disease, maximum age, Hospital Network, Etc. Also go through the policy wordings carefully to clear all doubts you might have on your policy.
Prevention is better than Cure. It applies not only to road accidents, but also while making a choice for buying a health insurance.