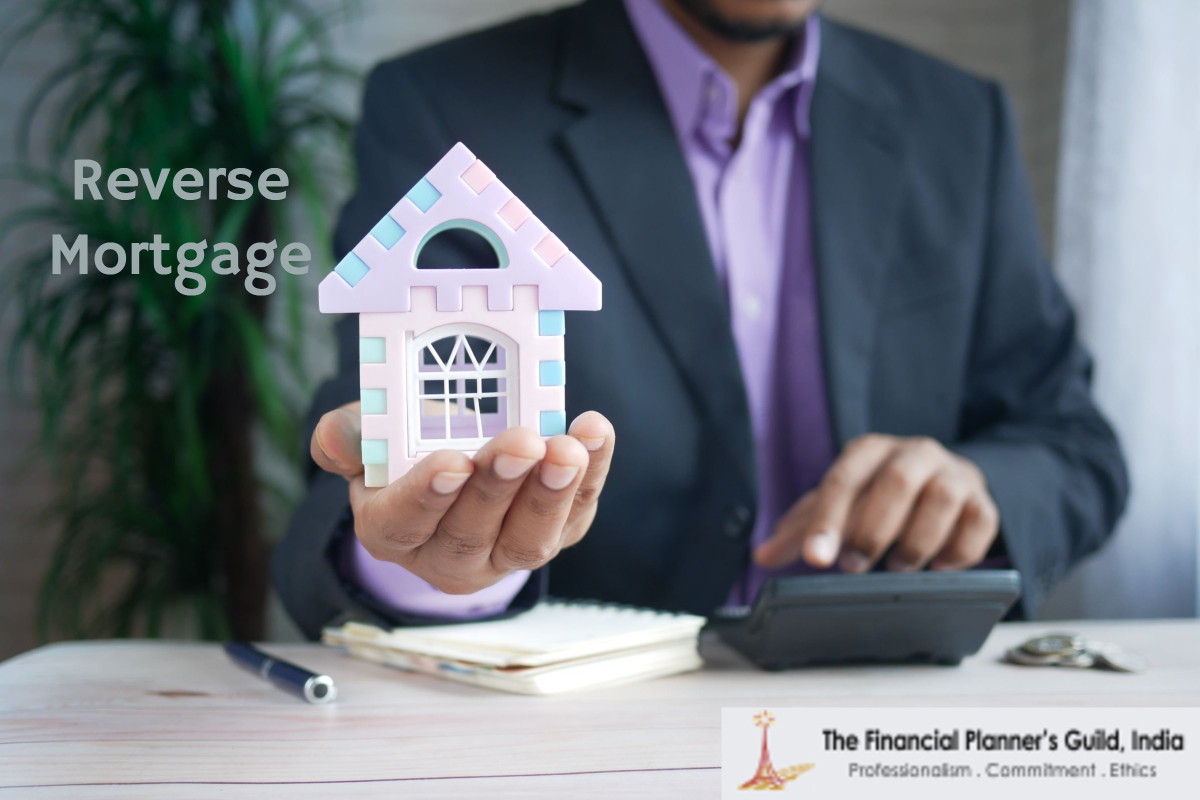 What is reverse mortgage? is a very common question asked by most of clients these days. So lets check what really Reverse Mortgage means and how it can help retired people in their golden years.
Have you ever met a person who's spent his whole life paying EMIs of home loan, car Loan, Personal Loan etc. and has done little about securing his retirement days, and now when they actually need regular income support, their children are well settled abroad and are doing nothing to support the parents. Parents have withdrawn their PPF and PF portions for their children's education and marriage and now they are left with their only house and little savings. Well I'm not telling you a story of Old Hindi movie, but you will find many people with the same situation in your day to day life. A Reverse Mortgage can be a very helpful tool in such situations.
Regular income is not only required in above situation but due to lack of social security measures available, rising medical costs, break down of joint family systems and many times due to not doing Retirement Planning in the early days of Life you need a push in your Monthly Income to support yourself and your spouse in those golden years of life. It's like as there's one song in movie 3 idiots- Saari umar hum mar mar ke ji liye…..ik pal to hume jeene do".
To help you enjoy your "ik pal" or those golden years, Government of India introduced comprehensive guidelines for the concept of Reverse Mortgage in Union Budget 2007-2008. reverse Mortgage is a product which will help you unlocking the potential of Home Equity and provide you with Tax free monthly, quarterly, half Yearly or annual Payouts.  Let's get into its Details –
What is Reverse Mortgage?
This product is meant for Senior Citizens only. For most Senior Citizens, the house is the largest component of their wealth. Conceptually, Reverse Mortgage seeks to monetize the house as an asset and specifically the owner's equity in the house. In this product Senior citizen mortgage the property to the lending institution, which in turn determines the market value of the residential property through external approved valuers and based on prevailing interest rates and age of the borrower starts releasing periodic payment to the borrower? When you take Home loan to buy house every EMI you pay to service the loan increases your equity in the house but in Reverse Mortgage every installment which lender pays reduces your equity in your house.
Reverse Mortgage Pre-requisites:
Borrower should be above 60 years of Age.
The property concerned should be a Residential property. This loan can't be extended for a commercial property.
This property should be the Permanent Primary Residence place of the Borrower.
Title of property should be clear and Free from Encumbrances.
Other Salient Features of Reverse Mortgage:
Maximum Tenure for which this loan can be extended is 20 years.
Mode of Payments is as per lender's choice which depends on loan tenor, state and market value of property, Age of the borrower and other factors. It can be Monthly, Quarterly, half Yearly, Annually or Lumpsum.
Senior Citizens don't need to service the loan in their Lifetime.
  Taxation in Reverse Mortgage:
As these periodic payments are in the form of Loan installments, so the amount received will not be included in the income.
Capital gain arises at the point of alienation of the mortgaged property by mortgagee to recover the loan amount.
Settlement of Loan:
Loan Amount becomes due when the last surviving borrower dies, or moves from this property permanently. The Legal Heirs shall be provided with the option to pay off the loan amount otherwise lender will sell the property  and after deducting the loan plus accumulated interest on that loan pay back the balance surplus to the Borrower or legal heirs as the case may be.
Hope now you will not need to ask "What is Reverse Mortgage ?"